The possibilities for Hiking, mountain biking, Nordic walking, running and climbing are inexhaustible in the Ötztal and Längenfeld in particular is great for many sports or leisurely walks due to the wide, flat basin.
Action for young and old is on offer with the outdoor providers at rafting or canyoning or also at the ascent of the Fixed rope routes next to the Lehner waterfall and on the Burgsteiner Wand.
There is also a lot to see culturally in the Ötztal. Whether the Ötztal Museum of Local History the Ötzi Village or the James Bond 007 Museum.
Der Platthof ist für alle Abenteuern zentral gelegen und die Bushaltestelle nur 100 Meter entfernt.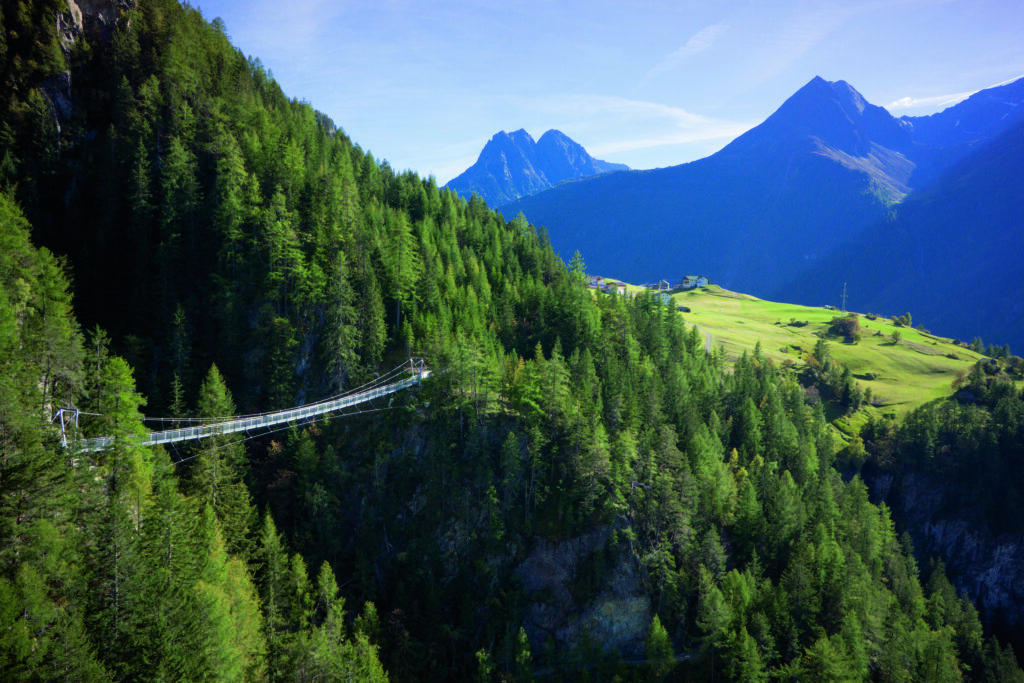 A leisurely alpine hike or mountain bike tour is always an experience. The Alpengasthof am Feuerstein and the Polles Alm are directly accessible from Huben via the Legendary path and the Breitlehn Alm, Polltalalm - all are catered for and a hearty stop is guaranteed.
Auch einen Ausflug wert ist das Sonnenplatteu Burgstein mit ihrer Hängebrücke nach Brand
hether it's leisurely cycling on the well through the Ötztal valley or the wild ride across the trails of the Bike Republic Sölden. The Ötztal offers something for every cyclist and in the evening you can and in the evening you can comfortably store your bike in our bike room.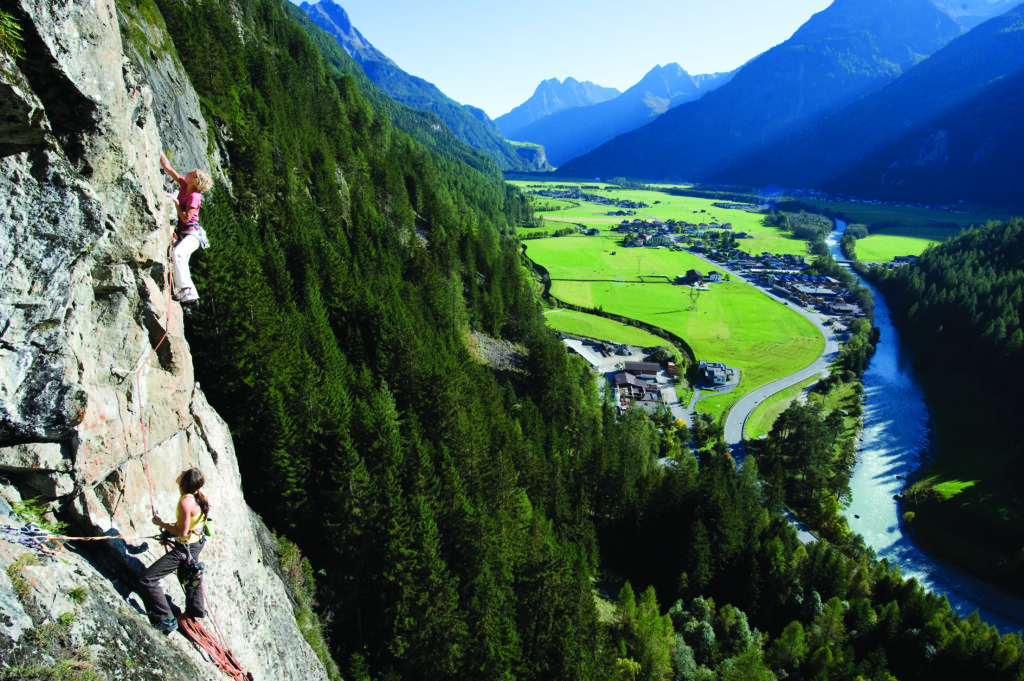 The Ötztal is the (granite) climbing region par excellence in the Tyrol. In no other valley are fantastic climbing areas and via ferrata routes as close together as in the Ötztal. In 19 climbing gardens you can your urge to go vertical on around 750 routes. 8 via ferratas and a and a wealth of multi-pitch tours will get you fit on the rock. This is ensured not least local climbing and mountain guides who will accompany you on your way to the top. way to the top. The enormous climbing competence of the region is also expressed in the also expressed in the specialised climbing accommodations.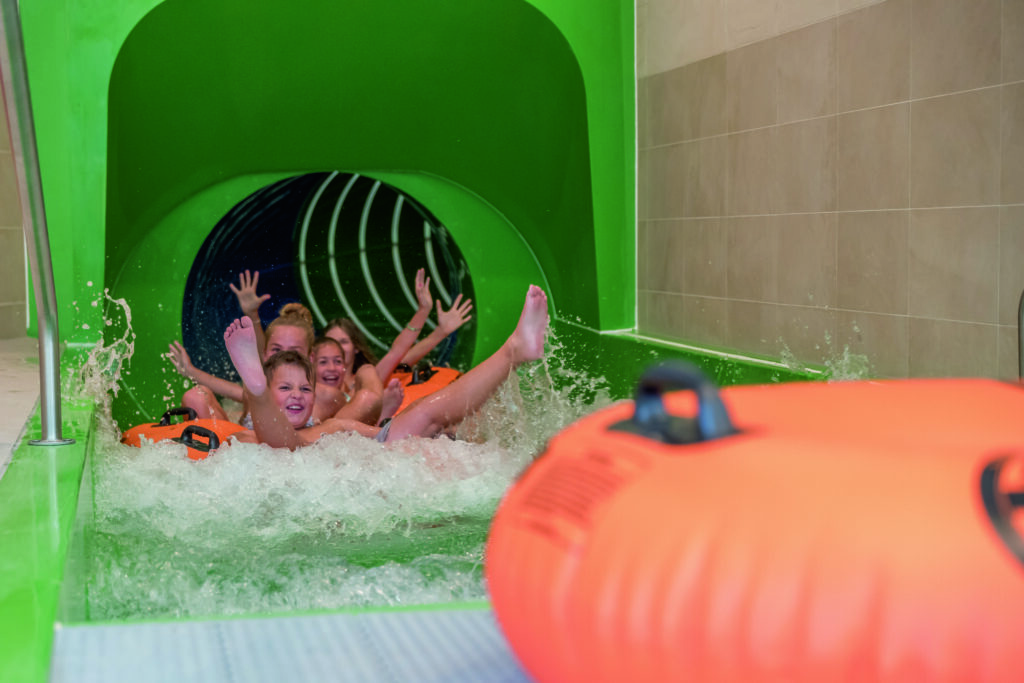 Aqua Dome Thermal Spa Längenfeld
Only 5 minutes by car from the Platthof awaits you in the Aqua Dome in the Ötztal exklusives Thermen-Erlebnis auf höchstem Niveau auf Sie. Als Aqua Dome-Partner können wir Ihnen dort attraktive Angebote und Vergünstigungen bieten. Tirols größte Thermenwelt ist nur wenige Autominuten vom Platthof entfernt. Mit dem Blick auf die imposante Alpenwelt können Sie hier in futuristischen Schalenbecken liegen, in einer Schluchtensauna angenehm schwitzen und sich im 34 bis 36 Grad warmen Thermalwassers regenerieren.
In the Noah's Ark Water World, children are entertained with entertainment, slides and children's swimming pools, and a dedicated childcare service allows parents to relax a little too.